see all
see all
see all
TESTIMONIALS
Merritt Law has the legal experience to partner with you or your organization as your outside general counsel. We seek to develop a working knowledge of you and your primary business objectives and goals, allowing you the time to focus on the most important business aspects of your company. As outside general counsel, we desire to be so accessible and knowledgeable about you and your business it would seem we are simply "in the office down the hall" with the resources and contacts to "quarterback" your legal needs at a lower cost. We become our clients' "one-stop-shop" with either the personal knowledge to get the job done, or when needed, to call in a known and trusted specialist. Our goal is to learn the ins and outs of your business, allowing you the time to focus on growing your company with the peace of mind that your legal interests are being taken care of.
Merritt Law has the legal experience to oversee the sale, purchase, development or lease of commercial properties for sellers, purchasers, landlords and tenants. We hold almost four decades of experience in drafting and reviewing almost every kind of real estate contract, from development and construction to title review and closing documents. Merritt Law has also negotiated, drafted the necessary documents for, and closed very significant transactions involving both urban and rural real estate, and developed and undeveloped real estate.
Merritt Law can partner with you and your businesses in all types of transactional matters. Attorneys with Merritt Law have drafted and negotiated hundreds of contracts, created countless routine forms, advised on general compliance issues, and facilitated the resolution of pre-litigation disputes. With almost four decades of experience, we understand the greatest negotiated and closed transaction are those where all parties are winners. 
Merritt Law provides experience and support to fuse multiple companies into one or to close the purchase of one company by another. We have represented countless clients in the purchase and sale of significant equity interests, and with asset purchase agreements across industries. From the negotiation stage to the closing stage, our team has the experience to walk with you through the process of merging with, selling to, or buying another company.
Merritt Law will help you, your business, and your other professional advisors to help you determine the best structure for your business, whether that's a partnership, a limited liability company, a corporation, a cooperative, or something else. Merritt Law attorneys are seasoned in drafting and filing all necessary documents for the creation, operation, and termination of all types of entities across numerous industries. We have also assisted clients to resolve problems resulting from non-attorneys or inexperienced attorneys seeking to create or alter the governance or structure of existing entities. Merritt Law provides ongoing representation to business organizations from the newly developed entities of budding entrepreneurs to multi-million and multi-billion dollar corporate structures doing business throughout the United States. There is nothing too large or too small that our team cannot handle and assist you with. 
Merritt Law can assist your growing business with negotiating data service agreements, ensuring your innovations, inventions and technologies are protected. Whether it involves blockchain technologies, smart contracts, or other decentralized technologies, we stay up-to-date with current trends and how they may legally impact your business. We are here to assist and advise you on the best ways to improve environmental social governance (ESG) considerations in the ever-evolving professional landscape of the tech industry. 
Merritt Law can help you protect your business by drafting broad and comprehensive terms of service for your website, products and services, protecting your proprietary rights and property, while reducing your risk of legal disputes with Users and Third Parties. 
"Johnny has essentially served Affiliated Foods as its outside general counsel in excess of 20 years. As I understand, he has only missed one board of directors meeting in that time. Johnny is not only an exceptional attorney who has gained the confidence of our board and management team, he also has great insight and understanding of how to balance our legal needs with our business needs." 
Randy Arceneaux
President and CEO
"Ag Producers Co-op has worked with Johnny for almost a decade.  He ensures that we receive the proper representation for every matter, not only working directly on projects, but acting as a quarterback and connecting us with the right counsel when it is out of his wheelhouse. Johnny provides us with prompt attention and keeps us informed about matters throughout the process."
Bret Brown
CFO
 "Johnny is a business leader's attorney. I began using Johnny for transactional needs in 2016 and immediately recognized his gift for advising decision-makers on how to balance contractual protections with the realities of getting deals done. I have come to rely on Johnny's opinions on diverse topics from contracts to negotiations, to finance and even how to be a better human. I recommend Johnny to any business owner for his legal prowess and you will get the added benefit of mentor-level advice from a very experienced corporate counsel." 
Ben Broughton
Owner
You're a partner, not just a client. Merritt Law works with organizations in the Austin area and across Texas to provide fractional general counsel services that build trust, reduce costs and improve business results.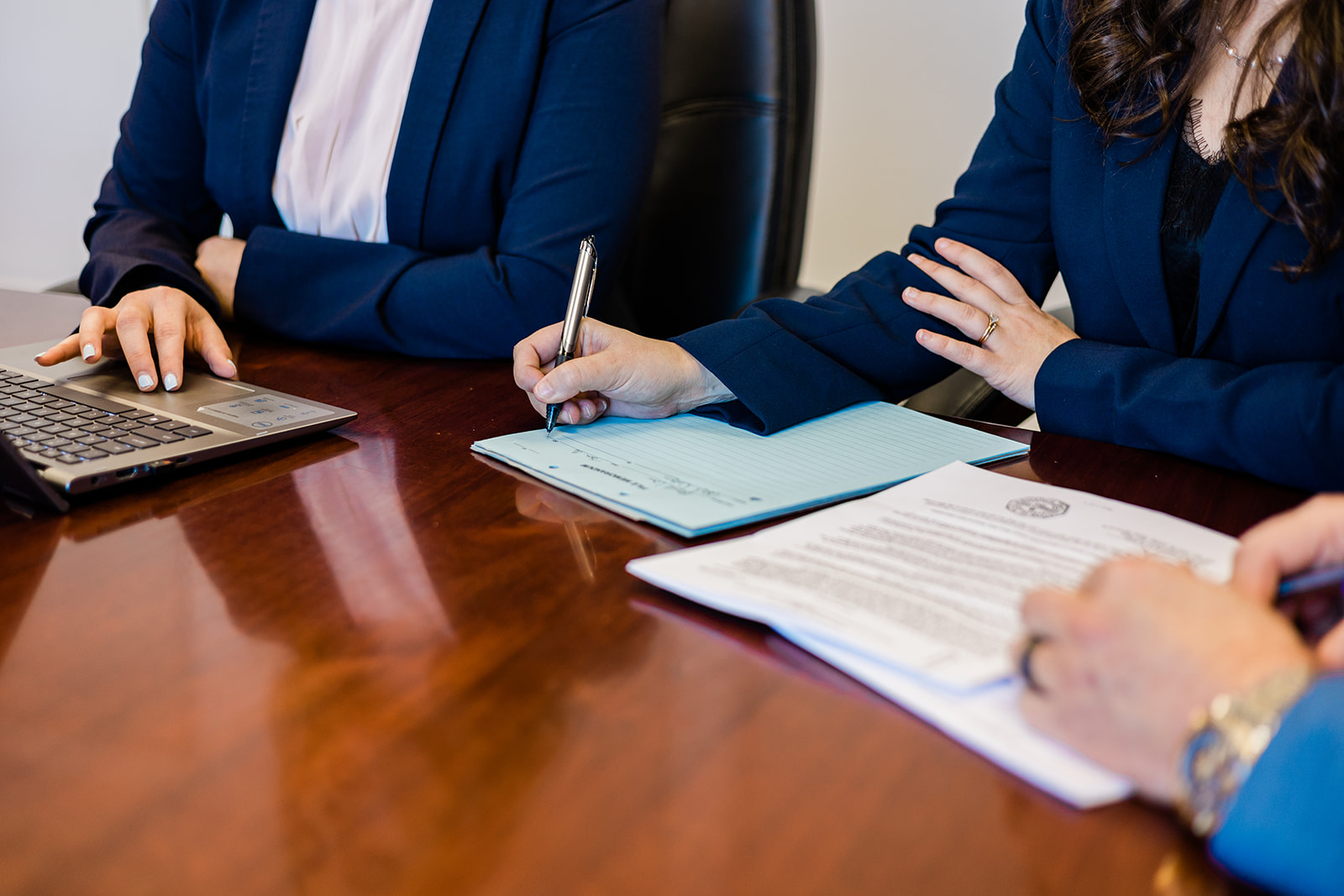 LEGAL COUNSEL, ALIGNED WITH YOUR INTERESTS
Merritt Law helps Texas businesses meet and exceed their goals by providing trusted and ethical legal support when they need it, within the parameters of their budget. He will work with your organization's individual needs to cultivate a lasting relationship and ultimately promote your success.